My dad had told me that I should check "Wayne" out but I kinda brushed it off because I wasn't really interested in a road trip story. Now, if he would have told me there were east coast Boston-esq accents, I would have been all over it from the very beginning.
This story immediately captured my attention and my love. Both Wayne and Del are engaging characters who you just have to cheer for both because the world seems to be against them both, but also because they are just so fun to watch.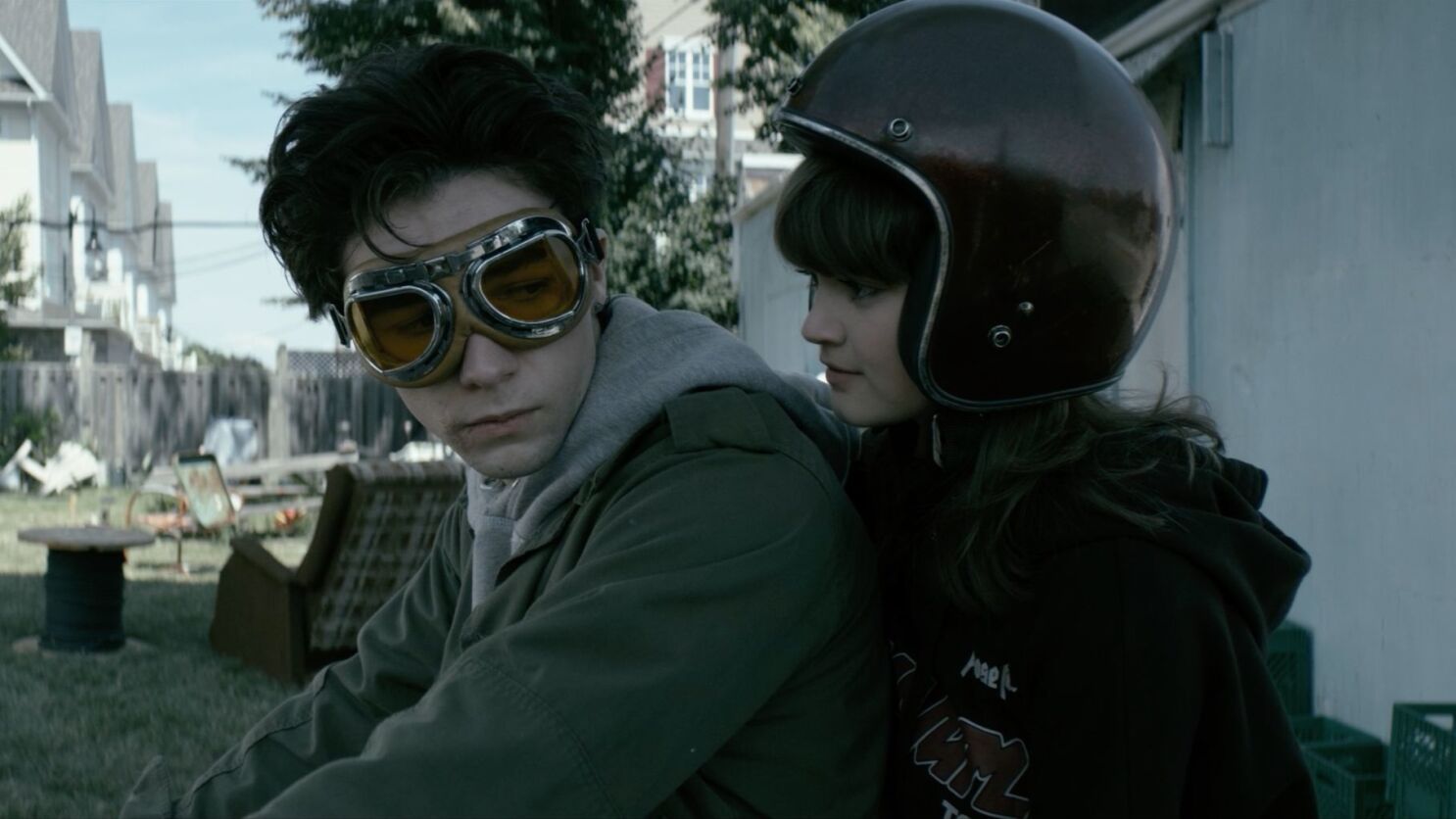 The opening scene really paints Wayne as a character, but it's not until later that we really understand the violence. Wayne is what most people would consider a delinquent. He is violent, but he's normally defending someone.
Wayne doesn't really care what happens to him as long as he's righting the wrongs in the world, or protecting those he cares for. He also lives in a brutal world so he often has to stand up for himself against others. I think how he stands up for others is very admirable and makes him a likable character when he could easily be an unlikeable character. And other characters like and believe in him too.
This show is exciting, sweet, and gritty. Wayne and Del are discovering who they are, falling in love, and looking for Wayne's car. It's a classic adventure story of two teens coming of age and falling in love, yet there are amazing accents and lots of fighting.
It feels both like a story that really could take place, and something that could only happen in a story, which is probably why it's so great. It's the perfect blend of believable and dramatic.
I cannot wait for the second season. You can watch the show on Amazon Prime and YouTube premium.